24th June 2015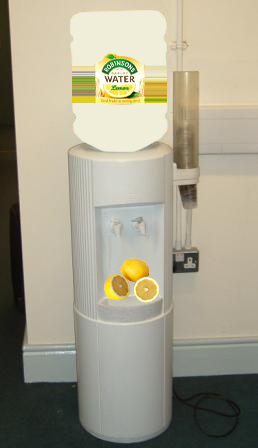 As tennis season will soon be upon us with the Wimbledon Championships swinging into action on 29th June, we began to wonder what you might find in a changing room at Wimbledon.
There's bound to be the standard showers and lavatories but would it be ace (sorry!) if they included some of these…
A Robinson's Squash Cooler
No plain water here! A nice drop of lemon barley at the push of a tap to quench your thirst in between games is just what the umpire ordered.
Strawberries & Cream Dispenser
Fine English strawberries served in fine bone china, perfect with a civilised serving (sorry again!) of single cream.
Tennis Balls
Seems like an obvious one, but those famous green, wool covered bouncy balls should be to hand at any given moment. Always remember to give them a good bounce to check for 'dead' ones, they must have enough pressurised air in them or they won't bounce properly. We wouldn't want them going off-court…
Thermal Underwear
Well, those little skirts and shorts can't be warm can they?!
Elegant Cloakroom Benches
After a gruelling match you need somewhere comfortable to relax in style. Various types of benches are available, stainless steel benches are a particularly swish addition, they'd be smashing (sorry!) in a Wimbledon changing area.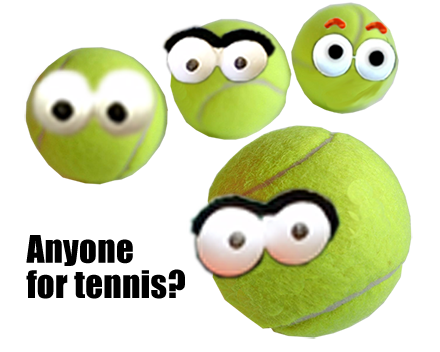 Charging Lockers
So, it's game, set and match and you're eager to let everyone know of your victory, keep your smart phone and iPad fully charged and safe in a charging locker and be ready to tweet and post to your heart's content!
Pictures of Royalty
We love Will and Kate and we know how supportive and attentive all the Royal Family are of Wimbledon. But here we're talking Tennis Royalty, aka Sue Barker! We love you Sue!
A Punch Bag
"You cannot be serious?!" Yes we can! Don't take your stress out on your tennis racquet or throw a ball at a ball boy, give a punch bag a wallop - it's much friendlier!